2019.11.19 16:30
Six Stories (Guangxi X Nanchang X Changde)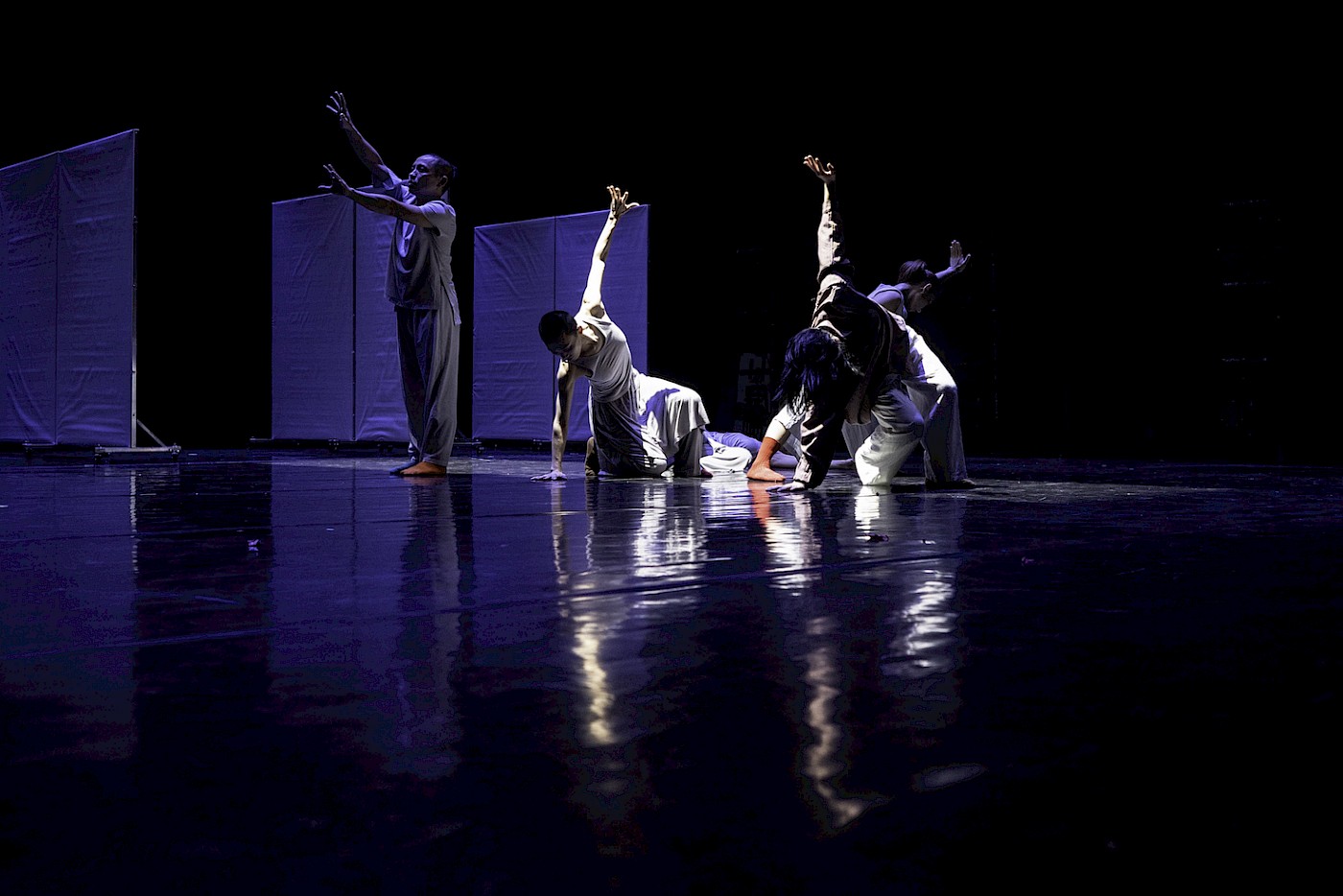 Date: 2019.11.19
Time: 16:30
Venue: GMDC Theater
Six Stories
GOOD Dance Centre X Next Modern Dance Company X Gardenfield Concept Dance Company
Duration: 70 mins
Concept:HUANG Chunju
Choreography:HUANG Chun-jun, XU Shui-liang, WU Bo
Performance:HUANG Chun-jun、HUANG Lei、WU Qian、BIN Yan-ping、Jin Xin、GUO Zhou-yao、WANG Chen、WANG Zi-hao、CAi Ni、Li Meng-bo、Li Ren-feng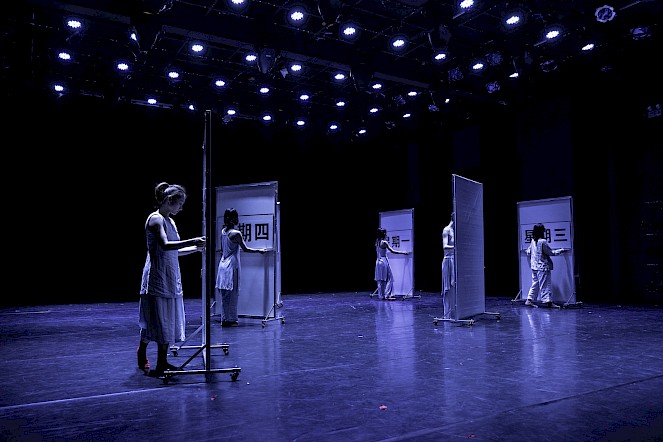 Description
Be it emotions or desires, be it you or me, our stories will touch on a common ground, and that is time. Monday, Tuesday, Wednesday... Sunday, repeats from beginning.
Monday: Companionship
Tuesday: Nostalgia
Wednesday: Goldfish
Thursday: Satisfaction
Friday: Division
Saturday: Shut down
Sunday: Epilogue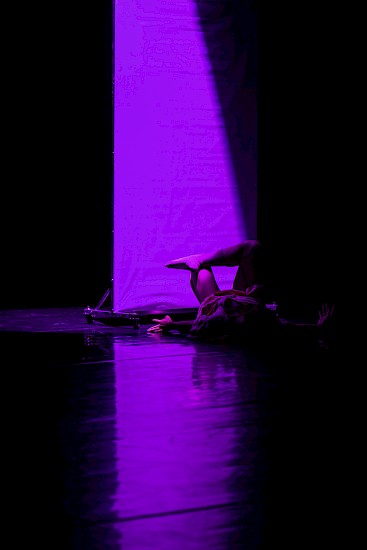 GOOD Dance Centre
Established in 2001 as the combination of Guwu and DianDian Corridor groups. It has created more than 30 original works, crosses among multimedia, drama, site specific performances connecting traditional culture and contemporary arts. Its Lost Track received Excellence Prize from Tel-aviv and Yokohama Dance Collection, and M-cident received the Outstanding Achievement in Independent Production from 2014 Hong Kong Dance Award
Next Modern Dance Company
Co-founded by XU Shui-liang and ZHONG Lin in 2007, has been dedicated to education and promotion of contemporary dance in the Nanchang Jiangxi area. It has since created many contemporary dance works and has been invited to festivals at home and abroad.
Gardenfield Concept Dance Company
Established in 2016, charged with artistic direction of creating original works to develop and promote contemporary dance in the Changde region in Hunan. Its works has been invited to festivals in China, Korea and Japan.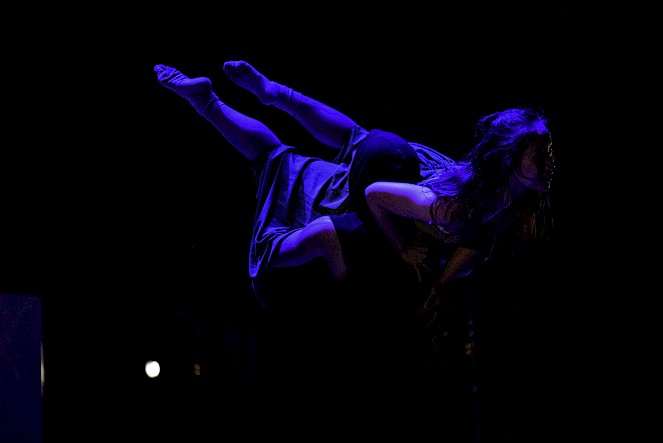 HUANG Chun-jun is the Co-artistic Director of Good Dance Company and the Choreographer of the Culture and Arts Research Institute of Guangxi Zhuang Autonomous Region. His works have been presented many times at the Beijing Dance Festival, Guangdong Dance Festival and internationally at Busan International Dance Festival, Seoul Comic Dance Festival, SIDance (Korea), Fukuoka Fringe Festival (Japan), Isadora Dance Festival (Russia), City Fringe and China Dance Forward (Hong Kong).
XU Shui-liang is the Artistic Director of NEXT Modern Dance Company and a Lecturer at Jiangxi Technology Normal University, XU has choreographed for the China Lotus Award and was the Director of a major dance production supported by China Literature and Arts Foundation. He has created more than 30 works since 2003 and was invited to festivals in Beijing, Guangzhou, Hong Kong as well as Korea, Japan, Singapore, Malaysia, Germany.
WU Bo is the Artistic Director of both Gardenfield Concept Dance Company and Colourful Dance Festival. Wu's works are identified by their sincerity and exquisiteness and have been invited to perform at the Beijing Dance Festival, Guangdong Dance Festival, Wuzhen Theatre Festival, Shenzhen Fringe Festival, Macao City Fringe Festival, and New Dance Festival (Korea), Fukuoka Fringe Festival (Japan).