2019.11.23 16:30
【Seven Performances】Relay Dance Party of Six Cities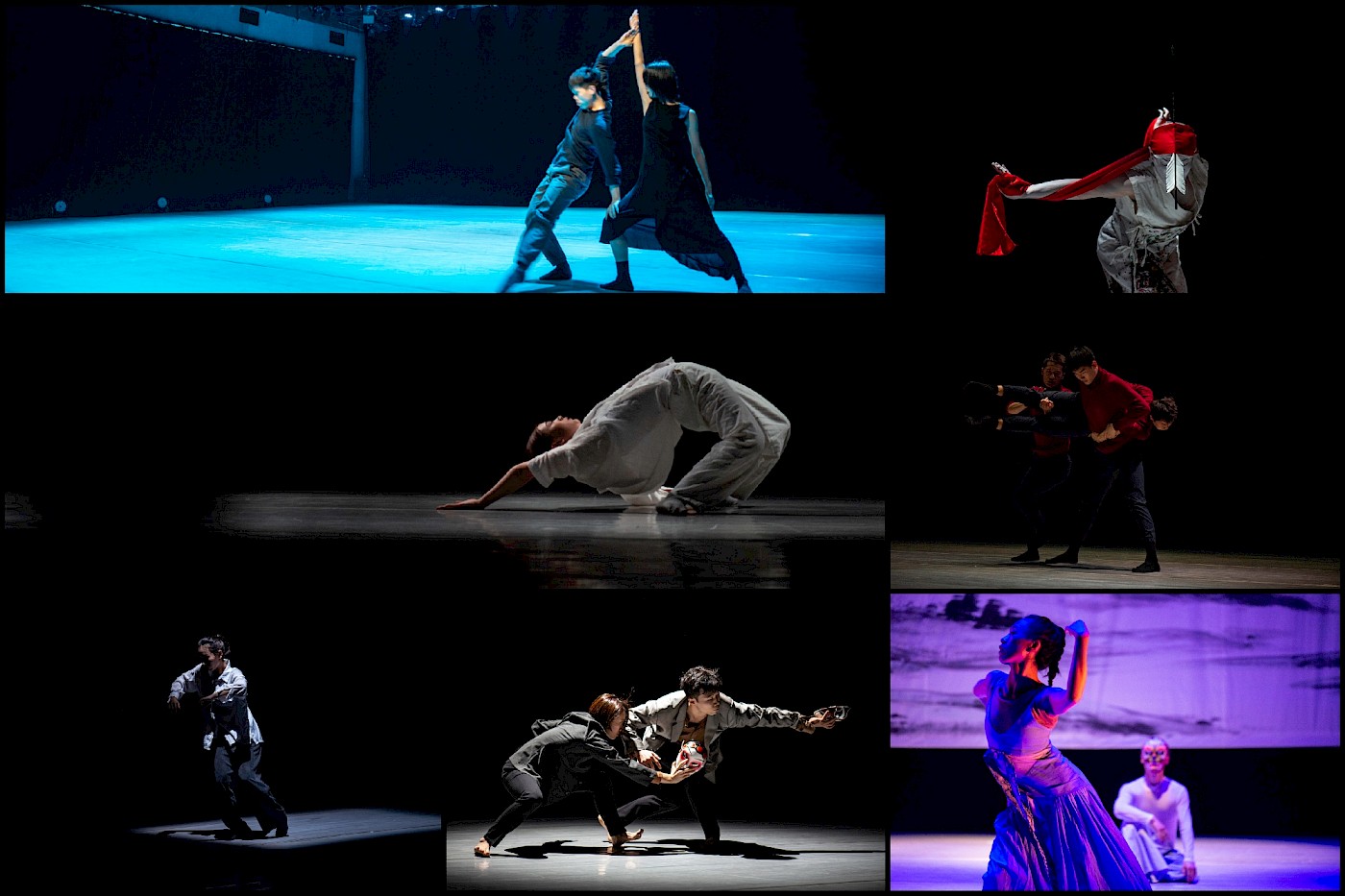 Date: 2019.11.23
Time: 16:30
Venue: GMDC Theater
---
Virtual
Duration: 5 mins
Choreography & Performance: Wang Yue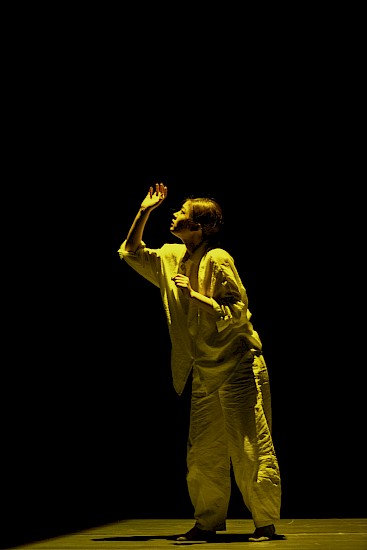 Description
Loneliness, confusion, loss and fear. We often doubt ourselves, circle around ourselves, limit ourselves and deny ourselves. We have been circling around the virtual world that we thought we were safe. We may need some power to break ourselves and the virtual world.
Wang Yue
Student of Dance Choreography Major, Jiangnan University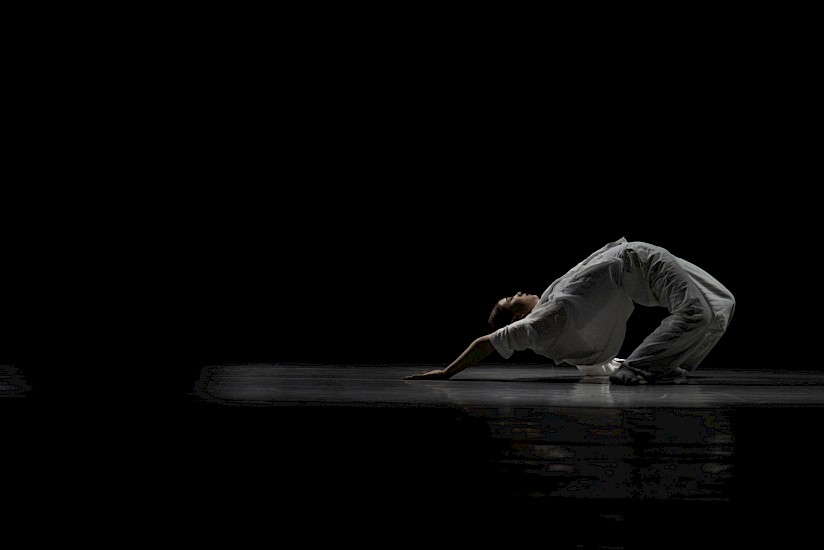 ---
Untouchable
Guangzhou - Tuyi Dance Group
Duration: 5 mins
Choreography:Zhuo Siyu,Huang Sijun,Li Shikun
Performance:Zhuo Siyu,Huang Sijun
Description
The true meaning of untouchable is that no matter how close you and I are, they can't contain each other.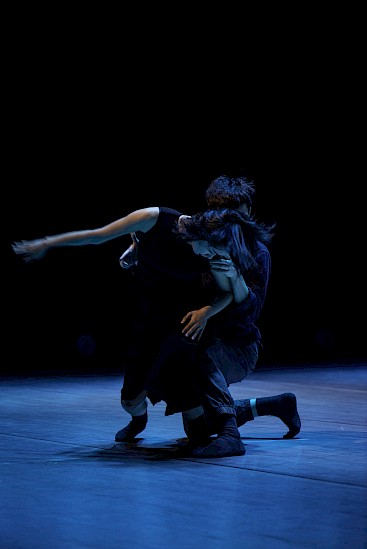 Tuyi Dance Group
Tu Yi Dance Group was founded with the philosophies of freedom, diversity, and inclusion. It determines to promote modern dance with a full understanding and recognition of its spiritual essence. It had been invited to perform in multiple arts festivals.
Zhuo Siyu
Zhuo Siyu is studying at Dance Choreography at Xinghan Conservatory of music , she was the leading dancer on performance Ke Zhan which was attended The 6th Guangdong Ning Nan Dance Contest and been invited to performed at Guangzhou Opera House.
Huang Sijun
Huang Sijun is studying at Dance Choreography at Xinghan Conservatory of music, participated the dance work the Journey, performed at Shanghai International Arts Festival and Wuzhen Theatre Festival.
Li Shikun
Li Shikun, Choreographer, dancer. The founder of Tu Yi Dance Group, participated the dance work Shambala, Valley of the Wind, etc.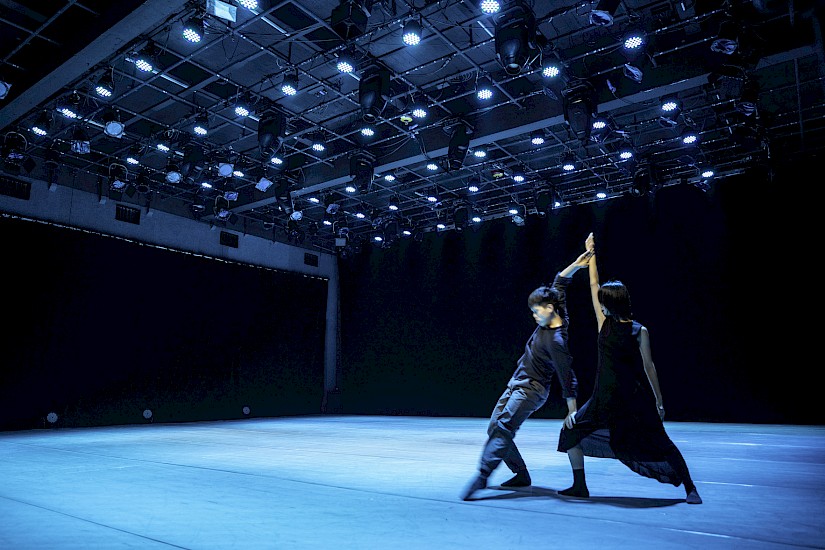 ---
Floating color
Zhangjiajie - Peng Yi
Duration: 8 mins
Choreography & Performance: Peng Yi
Description
Arrows have the beauty of modeling and so do humans. Arrows have the beauty of moving and so do humans. Humans have a soul and so do arrows. Through the usage of each part of the dancer's body and the rhythm of the muscle's movement, this work brings a sense of dynamic beauty of the flying arrows to the audience. The movement that slants hard qualitative feelings brought the transmission of a kind of force. This force is the power and soul of the arrow. The rad ribbons are like the blood flowing around the arrows, which makes people can not help but feel the atmosphere of killing.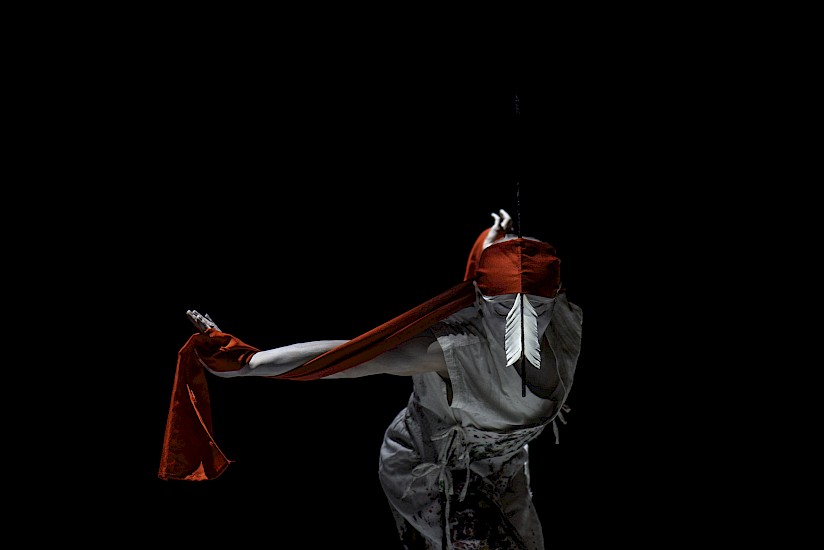 Peng Yi
Choreographer. He learned BUTOH in Tokyo, Japan. His creative consciousness and style are based on the perspective from the relation of humans and nature, indigenous culture and body. In recent years, he spares no efforts to explore the beauty and unpredictable changes in traditional culture in the context of modern civilization. His solo works "Crazy", "Rite of Exorcism", and "Floating Color" are invited to perform in "2017-2018 Guangdong Modern Dance Festival, "2018 Beijing Dance Festival", " The 7th Malaysia Sibu International Dance Festival" and "2019 FMK (Laos)International Dance Festival".His outdoor improvisation, "Snow", has been officially promoted on Chinese websites and newspapers.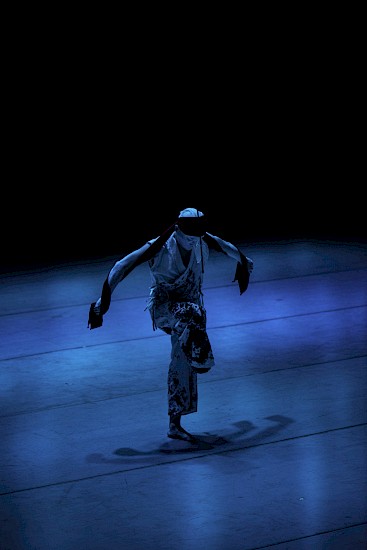 ---
So Far, So Close
Nanjing - Beihe Dance Theater
Duration: 5 mins
Choreography & Performance: Wang Chaoyu,Liu Xinyu,Chen Ke
Description
In the fire, they fight against the disaster with manpower and endure the torment of the fire, just to give hope to the world. Time is quiet, but some people are carrying on.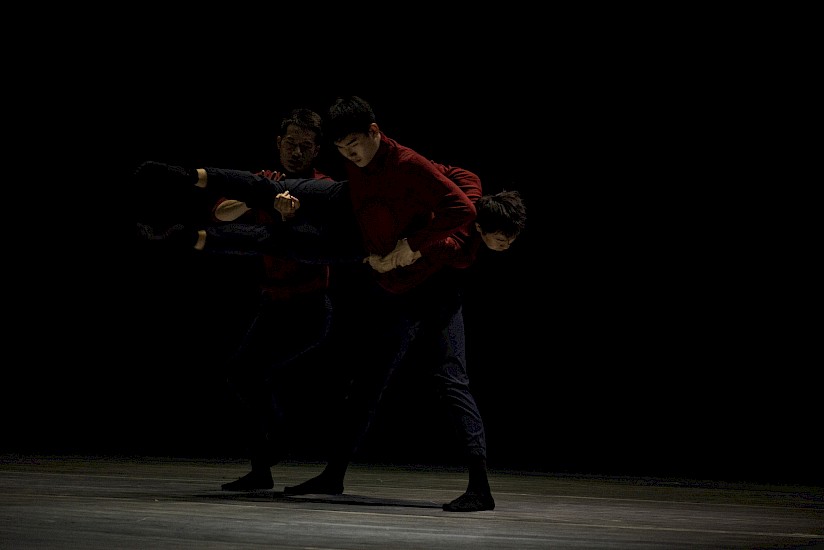 Beihe Dance Theater
Beihe river is not a river in the geographical sense, but a river in the hope of providing a place to rest on the waterside in the name of dance for the return of pure soul from the dust body. Beihe dance theater is a modern dance performance and creation group in Nanjing. It practices the concept of "where there is a body, there is a theater". It advocates the body view of transforming the pure dance language in real life.
Chen Ke
The student of Choreography on Nanjing Art College. Joined Bei He Dance Theatre on Oct 2016, participated the dance works Slowly Flow, the Nanjing Story season 6 - The Story About You and Me Jun 2017, Instant Garden the collaborate with the department of Architecture Nanjing University April 2017, and be the leading dancer on Forgotten Company Dec 2017.
Wang Chaoyu
The student of Choreography on Nanjing Art College. Joined Bei He Dance Theatre in 2017 as an intern dancer till 2019, participated in the dance works support by China National Arts Found 12 seconds,the 40th anniversary of reform and opened up on Jiangsu Theatre.
Liu Xinyu
The student of Choreography on Nanjing Art College. Joined Bei He Dance Theatre in 2018 and participated in the dance works Laws of 5 people, △, 12 seconds and War Again in April 2018, the dance works support by China National Arts Found 12 seconds in July, the Song of Youth on May 2017.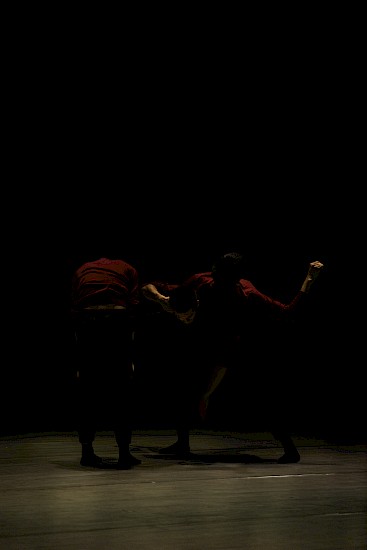 ---
Printed Traces
Guangzhou - Huang Xueyi
Duration: 3 mins
Choreography & Performance: Huang Xueyi
Description
We would always leave something behind before passing away.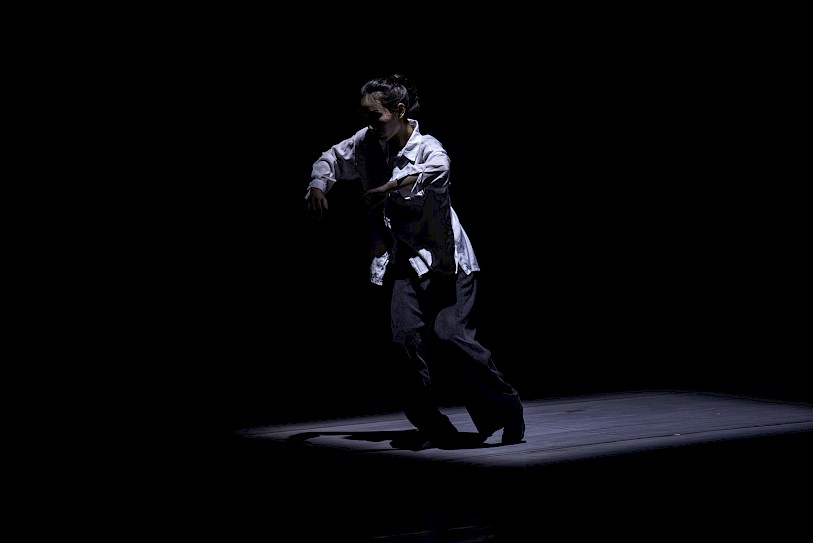 Huang Xueyi
A student of Choreographer Department of Xinghai Conservatory of Music. Studying at Dance Choreography at Xinghan Conservatory of music, participated in the dance work The Journey, performed at Shanghai International Arts Festival and Wuzhen Theatre Festival.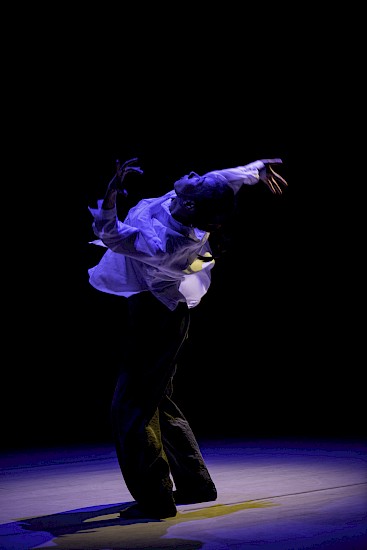 ---
1 or 2
Hangzhou - Lin Jiaxi
Duration: 13 mins
Choreography:Lin Jiaxi
Performance:PARK YOUNG DAE, LIN JIA XI
Description
It is well known that the sex of humans is divided into two categories-female and male, so are animals. From the perspective of human's thinking patterns and vision. The basic characteristics of the female gender characteristic are significantly highlighted by the beautiful features of the original line of the female, the action of the behavior and the fine identity of the tone of the voice, etc. Men, by contrast, represent adjectives such as "strong", "powerful" and "masculine". However, two contradictory qualities or tendencies that also exist in the same thing, for instance, in terms of people, there are good and evil, beauty and ugliness, inconsistent and good or bad, and so on. If you look at the same thing from different angles, the result is different. Human's greed for material, desire for lust, the pursuit of vanity and other social factors lead to the formation of two sides of the body, that is, the combination of firmness and softness. Strong people have a soft side while soft people can also present rigid and unyielding. In general, everyone has two sides to his character since man is an unsatisfied animal. There exists an individual itself between individual and individual, which is the root of why people have two-sided.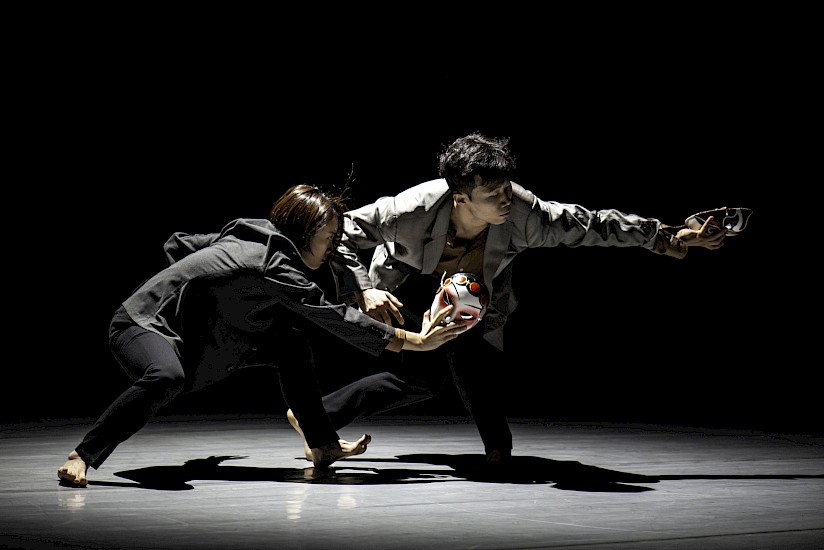 Lin Jiaxi
Choreography Director of X - zero。Graduated from Zhejiang Conservatory of Music, then took the master's degree from the Kangwon National University of Korea, taking the doctorate course of Department of Performing Arts Management of the Sangmyung University of Korea now. Lin was the president of the China-South Korea international culture Association in 2018.
Lin has worked as a freelance dancer and choreographer with many Korean dancers, she also established X-Zero Dance Theatre with Zhang Xi in 2015, they had created works as UP. LINE, 1 OR 2, Ask the way back, etc. Lin has been a contract dancer of the Seoul Metropolitan Dance Theatre of Sejong Centre and also been a choreographer and dancer for the Korean Traditional Dance of Sejong Center. She was awarded the Best Choreographer of Korea New Dance Festival, the silver medal of Modern Dance Choreography, the bronze medal of solo folk dance in the 2nd Hongkong International Dance Competition, she has also attended in many festivals such as the 36th Seoul Dance Festival Korea, the 18th Dance Ceremony of Korean College, performed at Professor Sung Hee Cho's AHA Dance Company works show, Beijing Dance Festival, and the 1st International Dance Week Hangzhou, etc.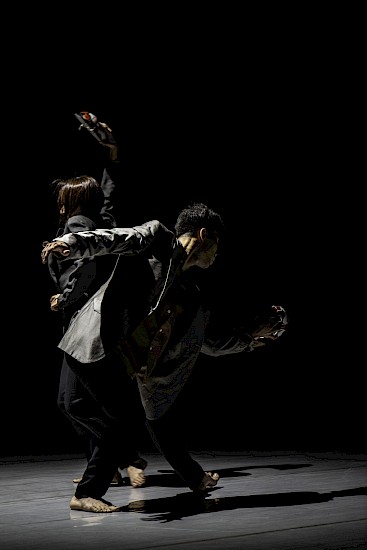 ---
A Riot of Colors
Guiyang - Wisdom of Flower Dance X WOO Dance Company
Duration: 40 mins
Director:Wu Hongzhi
Choreography:Zhang Congbin,Cao Jingjing
Music:Feng Yicheng,Lin Yongjia
Original music:Xie Chengqiang,Die Gui
Miao songs and drum:Wan Jingui
Singing Guide of Local Opera:Qin Fazhong,Qin Chaoming
Lighting Design:Qu Weiqiang
Costumes:Yu Lijun
Stage Installation Painting:Liu Yuanyi
Performance:Wu Hongzhi,Xu Lei,Li Haijun,He Huan, Xie Shun,Yang Yunkeqin,Zeng Xiai, Li Gujiya,Wang Nuojia,Xiao Guchen,Liu Shuyan,Gui Jinyi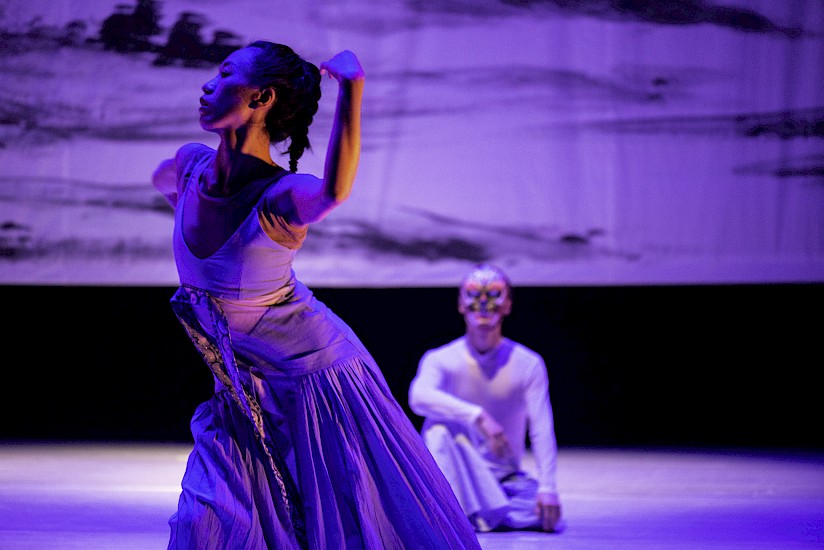 Description
Guizhou's sky is low as if it is within reach. The continuous mountains are quiet and colorful. Under the sunshine, people are happy to dance on the mountains and live in harmony. In the mountains, the old songs are singing and the young people are dancing.
Based on the folk culture of ethnic minorities, the representative elements in daily activities such as praying and celebration, folk customs, etc. are extracted as materials, combined with modern dance expression, which not only retains national characteristics, but also has international artistic language. Based on the local folk customs of Guizhou Province and the integration of modern and contemporary art elements, we can find creative expression in the mutual collision, and realize the modern context expression of national culture, presenting colorful and diversified modern dance.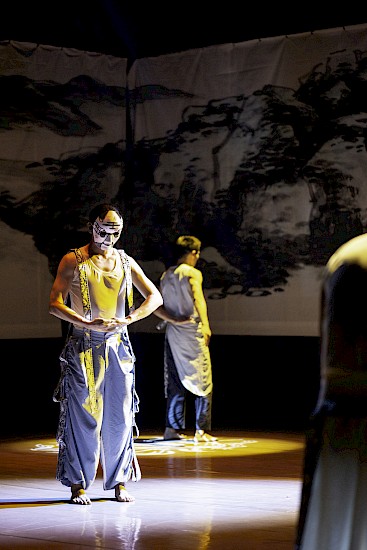 WOO Dance Company
Founded by Wu Hongzhi in 2013, WOO Dance Company (f.k.a. Qianfeng Modern Dance Company) is the first professional modern dance troupe in Guizhou Province. After more than 6 years of exploration, the company has taken root in Guiyang City, the dance capital of China, and has observed the local culture with a global vision. The company applies Guizhou's unique ethnic, regional, and ecological cultures as well as an internationalized artistic language in the creative process with aims to establish a modern cultural symbol of Guizhou and to become the carrier of Guizhou stories.