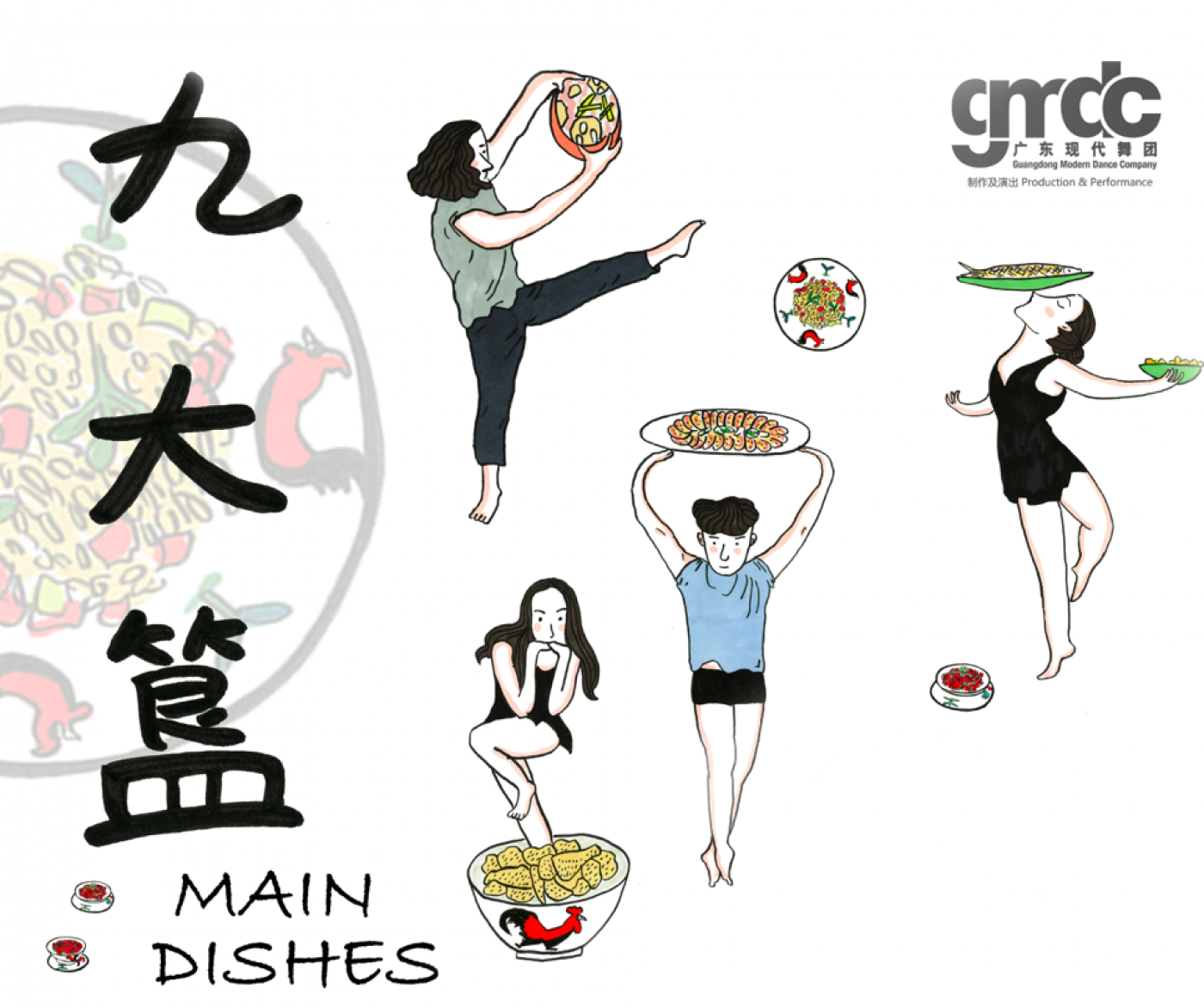 DAY THREE 2017.11.27
Main Dishes:Annual production of the GMDC dancers presenting their own pieces
2017.11.27 17:00-18:00
Venue:GMDC Theater
Main Dishes
Company:Guangdong Modern Dance Company
About the program:
This is the annual production of the GMDC dancers presenting their own pieces. The Dancers' Work of this year is named Main Dishes, which refers to a sumptuous banquet in honor of the distinguished guests by the host. The choreographers and dancers of the GMDC prepare a feast with diverse dishes for all the important guests and friends.
The performance theme 九大簋 means main dishes in Chinese. In Guangdong, when an honored guest visits the home of a local person, they will prepare 九大簋 to treat their guests. The idea behind this name is that GMDC hope the performance could be like 九大簋 in that they will treat their audiences like a local honored guest.
About the Company:
Guangdong Modern Dance Company (GMDC), mainland China's first professional modern dance company, is internationally renowned for its exquisite and captivating performances. The company was founded in 1992 under the auspices of the Department of Culture of Guangdong Province.
GMDC has been hailed by The New York Times as "one of the big success stories of international dance" and "a pacesetter with a difference". Its vision of modern dance as a tool for self-expression has attracted some of the most talented dancers and choreographers in China. Works created by its dancers, resident choreographers, artistic directors and international guest artists have won critical acclaim and overwhelming audience responses around the world. During the past decades, China has witnessed not only the growth of this great modern dance company but also the rise of its many sparkling stars, both at home and abroad.