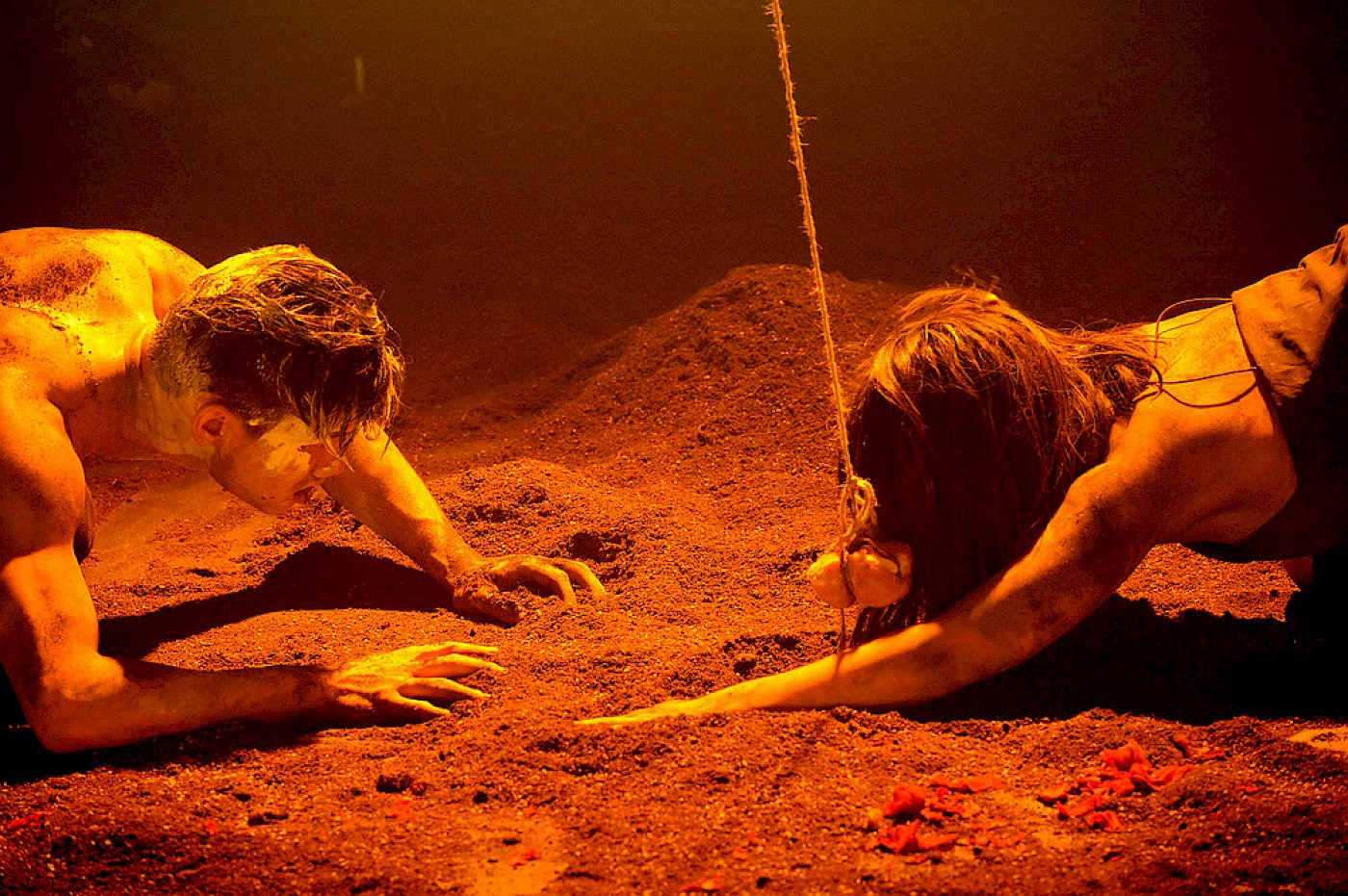 2017.11.26 17:00-18:00
Venue:GMDC Theater
Shelf Life
Choreography:Mao Wei、Tracy Wong
Dancers:Mao Wei、Tracy Wong
Music Composition and Sound Design:Tsing Hang Sing
Visual and Installation:Justin Chow
Lighting Design:Ivan Chan
About the program:
Food begins to rot, iron begins to rust and the rose begins to wither.
But the bee is still desperately sucking it…
What the bee is sucking from the flower is nonetheless poisonous.
The bee knows it, for the poison is bitter.
Everything has a shelf life. It will be abandoned or disposed of once it has expired. Does a shelf life exist for the relationship between individuals?
The work presents emotional entanglement expressed through partner dance using different movement dynamics as well as the subtly complicated relationship between non-linear but connected narratives. It also fuses with visual arts and installations. Viewers can trace the mutual relationship and history between the two; this it creates an innovative viewing experience.
About the Choreography:
Tracy Wong
Born in Macau and graduated from the Hong Kong Academy for Performing Arts(HKAPA) with a Bachelor of Fine Arts(first-class honour), Wong awarded the Margaret Zee Outstanding Performer Award, Dean of Dance Prize and Faculty Scholarship of Contemporary Dance. In 2016 she was invited Belgium for her new work Les Curieuses Franges with local installation artist. Wong is an independent artist. Her work Shelf Life and Pardon was invited to perform in the Wiz world Dance Festival in Seoul and the 43rd Hong Kong Arts Festival(HKAF). In 2016, she was invited again to present her new work Mapping by the 44th HKAF.
MAO Wei
Born in China, MAO was awarded a full scholarship and graduated from the HKAPA. He is an independent artist focusing on body research and choreography, In the last four years he choreographed Tringer, Tringer2.0 and Dream Death for "Four Degrees Dance Laboratory". His solo works include Thorny Road, Shelf Life, Pardon and Mapping. He specializes in the use of images to create an atmosphere and feelings in order to giver audiences direct visual impact and trigger their own imaginations.