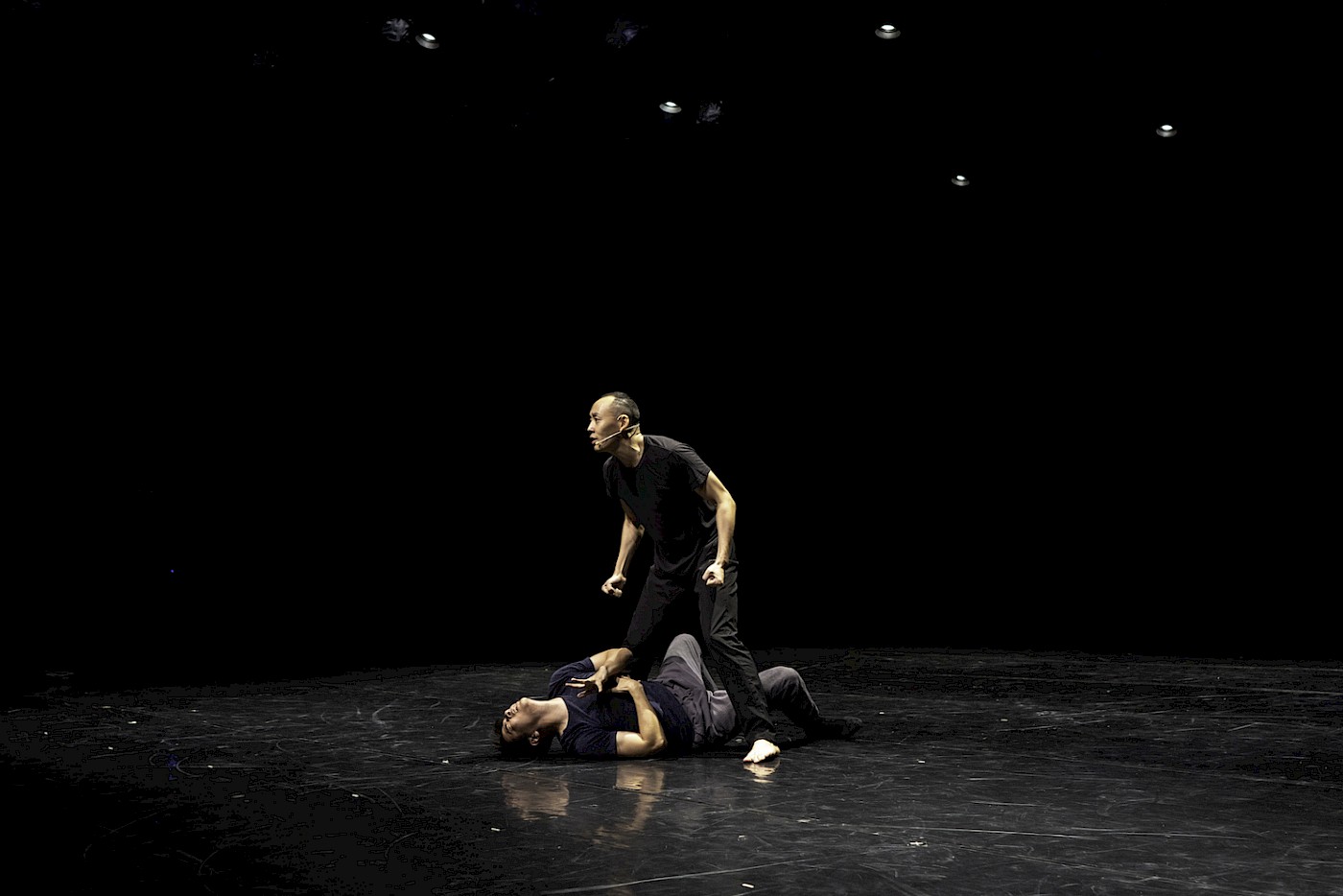 Concept / Choreography / Performance: Yang Hao
Concept: Alice Rensy
Co-writer: Wu King-yeung
Choreography & Performance: Li Tuo-kun
Special Appearance in Video: Jonathan G Spigner, Christopher Pang, Bryan Bentley, Luis Cabrera
Cinematographer: Andreas Guzman(US)
Composer: Christopher Ross Ewart(Canada)
Image Designer: Trista Ma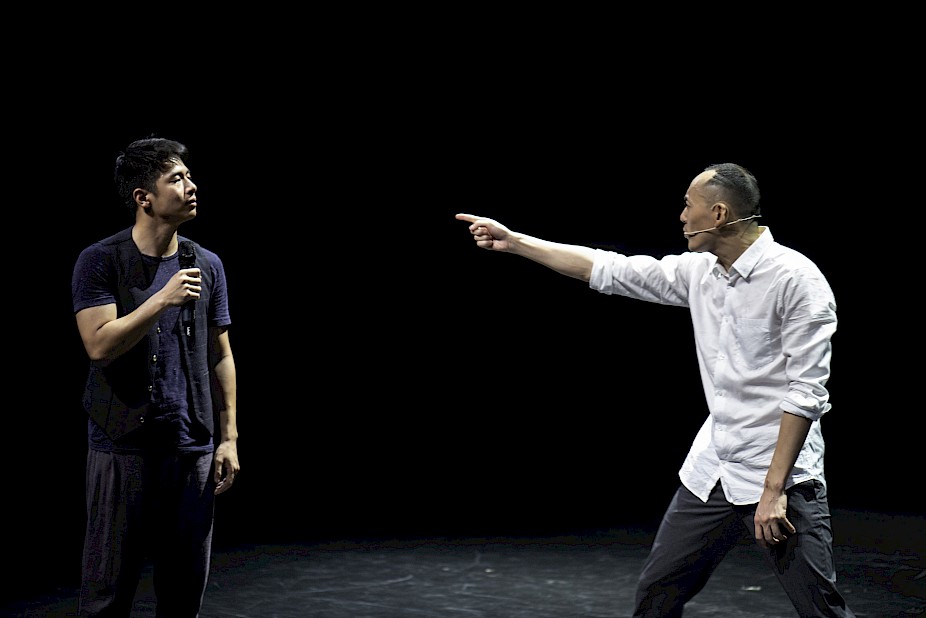 Description
Before, there was Stephen Chow's Shaolin Soccer.
Today, here's Yang Hao and his contemporary dance-up comedy!
Yang Hao and Alice Rensy blazed a new trail in 2018, fusing stand up comedy with contemporary dance theatre to create a new breed of theatre— dance-up comedy!
Legend of Hao Hao combines Yang Hao's critique of his own identity as an artist and sudden inspirations that come of boredom life. In collaboration with a free-spirited theatre playwright - Wu King-yeung, a new character full of Quixotic pathos is born: Hao Hao.
Hao Hao finds himself in the tide of history, caught in the midst of clashing Eastern and Western cultures. His soul is torn apart by artistic ideals and the reality of a low-income life, and with nothing left to lose, he takes a risk and attempts to duct-tape his split selves back together. In a fusion of dance and laughs, he rebels against the common crowd, and lets loose his truest ideals!
* Together with awfully hilarious short videos. 100% satisfaction guaranteed. No refund though.
Yang Hao
Born in Chongqing, China and now based in Hong Kong, Yang studied dancing at the Arts School under the Chinese National Song and Dance Troupe. After graduation, he joined several dance companies such as Chinese National Opera and Dance Troupe, Guangzhou Singing & Dancing Trope and Guangdong Modern Dance Company. In 2007, Yang received a full scholarship to study at Hong Kong Academy for Performing Arts and joined Hong Kong City Contemporary Dance Company as a dancer from 2009 to 2012.
Yang has received several funding and scholarships to participate in different festivals overseas, including Seoul International Dance Festival 2013, M1 CONTACT Contemporary Dance Festival in Singapore, d'MOTION International Dance Festival in Malaysia, ImPulsTranz Vienna International Dance Festival. He also received the support from HKETONY Arts Fellows of the Yale-China Arts Fellowship to join the residency program at Yale University in Connecticut. Yang was commissioned to show his work, Outspoken and Pied A Terre at Hong Kong Arts Festival. His works have also staged at the Festival of Arts and Ideas in New Haven, USA and the Internationale Tanzmesse NRW in Germany. Commissioned by A4 Art Museum in Chengdu, he has collaborated with Alice Rensy for the piece, variations on lights and people with the support from Hong Kong Arts Development Council. Yang has been researching on a new form of performance to strive for a breakthrough in his creation by intertwining contemporary dance and stand-up comedy in recent years. He is currently the artist-in-residence at HKU Black Box.
Wu King-yeung
A Hong Kong playwright. Wu graduated from School of Communication, Hong Kong Baptist University. His works, A Hong Kong Shopping Mall Odyssey: Searching for the Happy Man and Reflector: OS1 were nominated for the Best Script at The Hong Kong Theatre Libre in 2011 and 2017 respectively. And, The Phenomenon of Man: REVOLVER (2017) was awarded Script of the Year/ Screenwriter Award in 2017 by The International Association of Theatre Critics (Hong Kong) and Best Script at The Hong Kong Theatre Libre 2018.