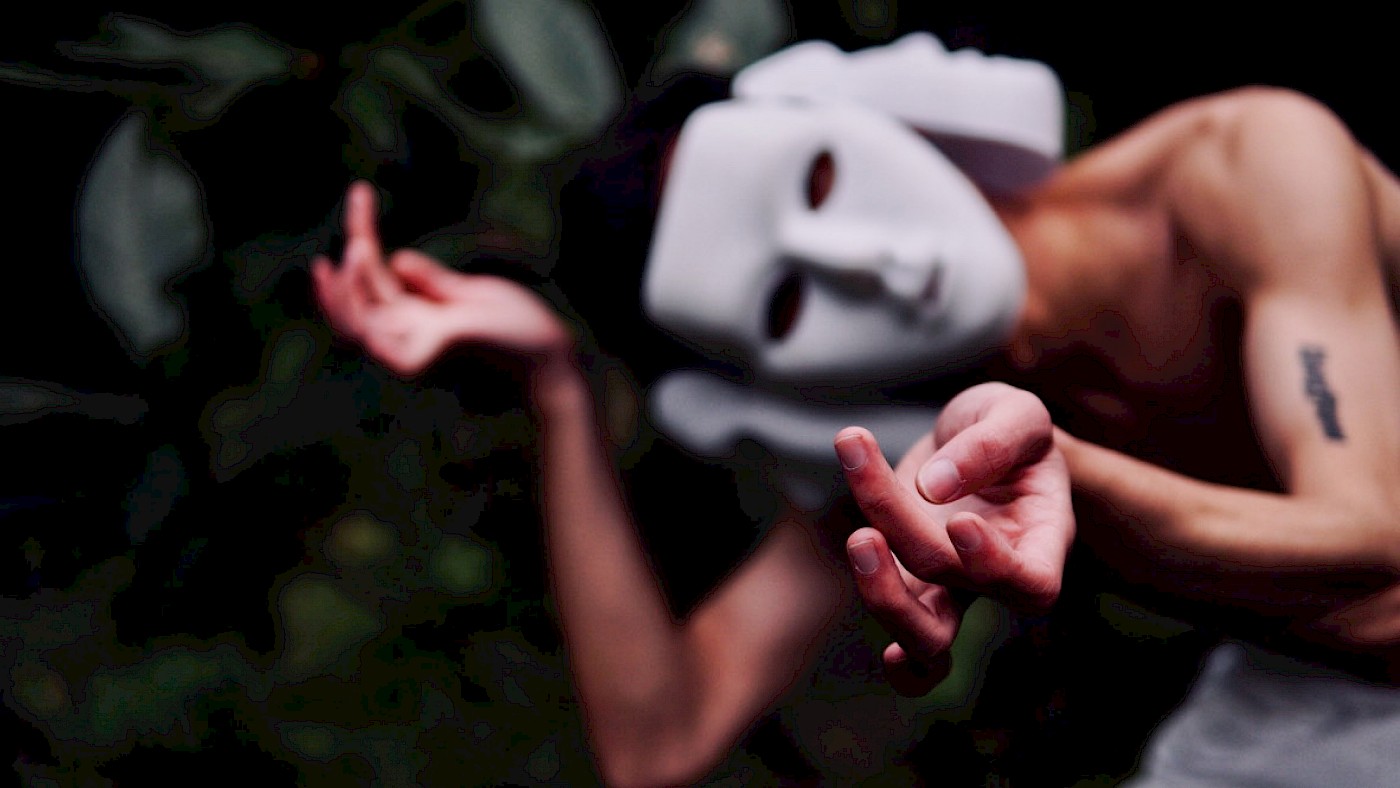 1. Over and over again
Duration: 16 min
Choreography: QU Ruoge
Performance: GUO Teng, TIAN Shuang, ZHU Limeihui, ZHANG Chuyao, LIU Yueting, HE Liyan, ZHONG Mingyue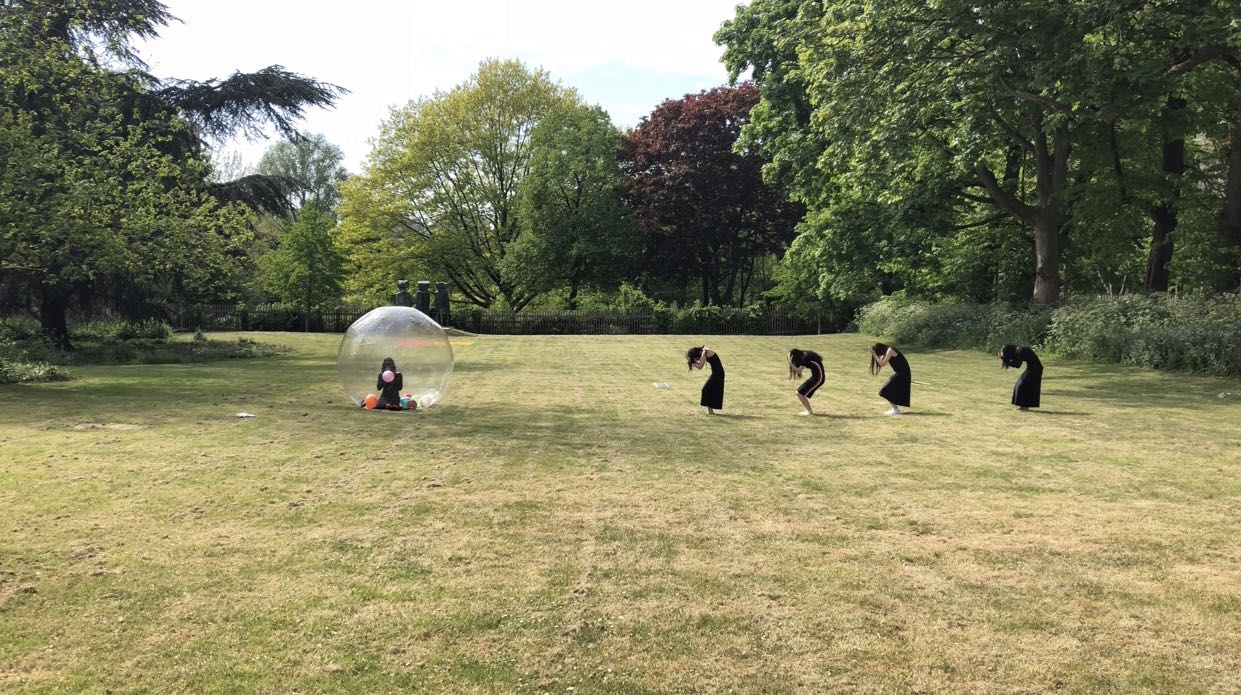 INTRODUCTION
This piece mainly discusses a theme "samsara; repetition" and arranges around the following issues:
What do you think life is? What do you think of the experience? What do you think of time? Is it fast or slow? Do you feel pushed by time? What do you think of the relationship between people? Are people really close to each other? Do you like yourself? Do you often reflect on yourself? Do you like the environment you live in ? Do you feel lonely?
Loneliness, Noise, Laughter, Rush, subtle relationship……
Do you think time can bring thinking or rebirth?
In my opinion, the number, time and track are more like a train. There are countless transfer stations or route points from the start. Go around and then come back to the origin. The end point is the starting point.
Rouge
Our team name called: < Rouge >
the team consists of dancers, almost of whom graduated from the University of rohampton. They were all independent dancers and choreographers. We love comtempepary dance and hope to present it through our own way
---
2. Twenty-three
Duration: 8 min
Choreography: CHEN Ke
Performance: CHEN Ke, GUAN Hongyang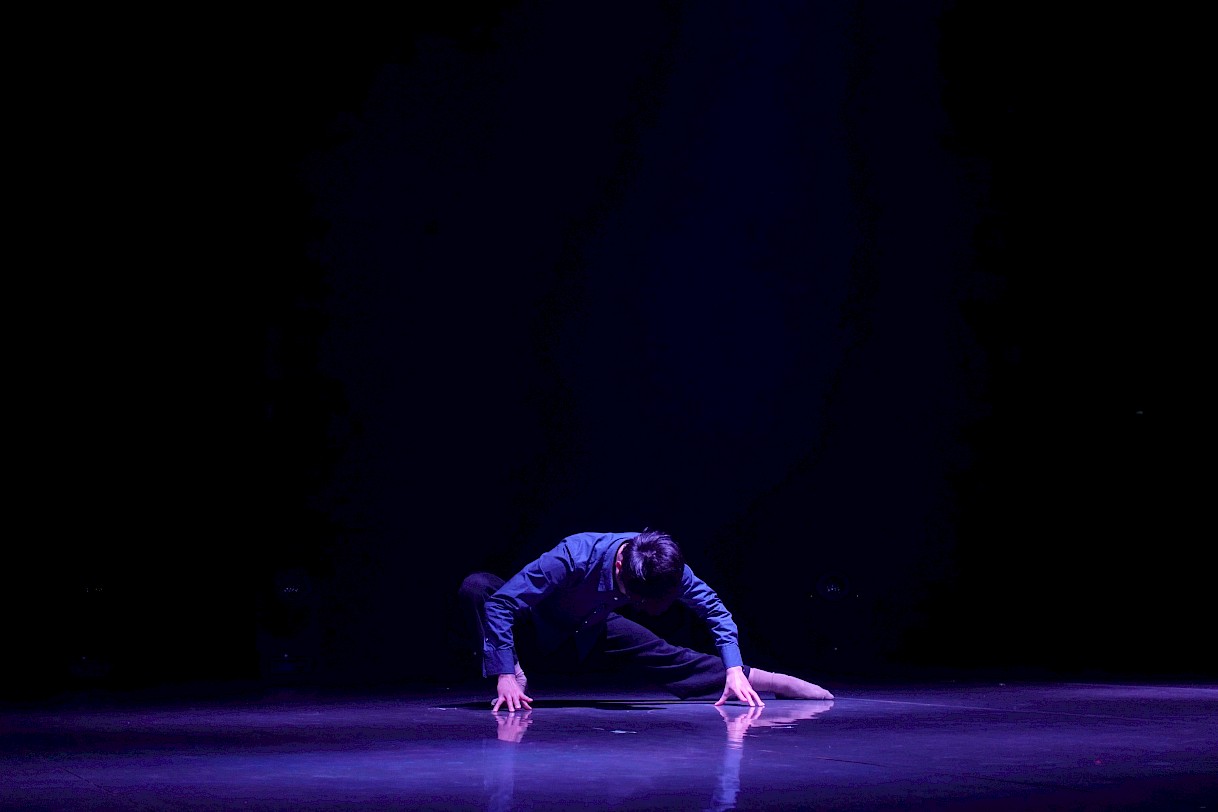 INTRODUCTION
23. A number, a form, or it is also a journey.
Yangzhou Opera & Dance Drama Theatre Co.Ltd
---
3. Bundle. Erosion
Duration: 4.56min
Choreography/Performance: ZHU Zuozhong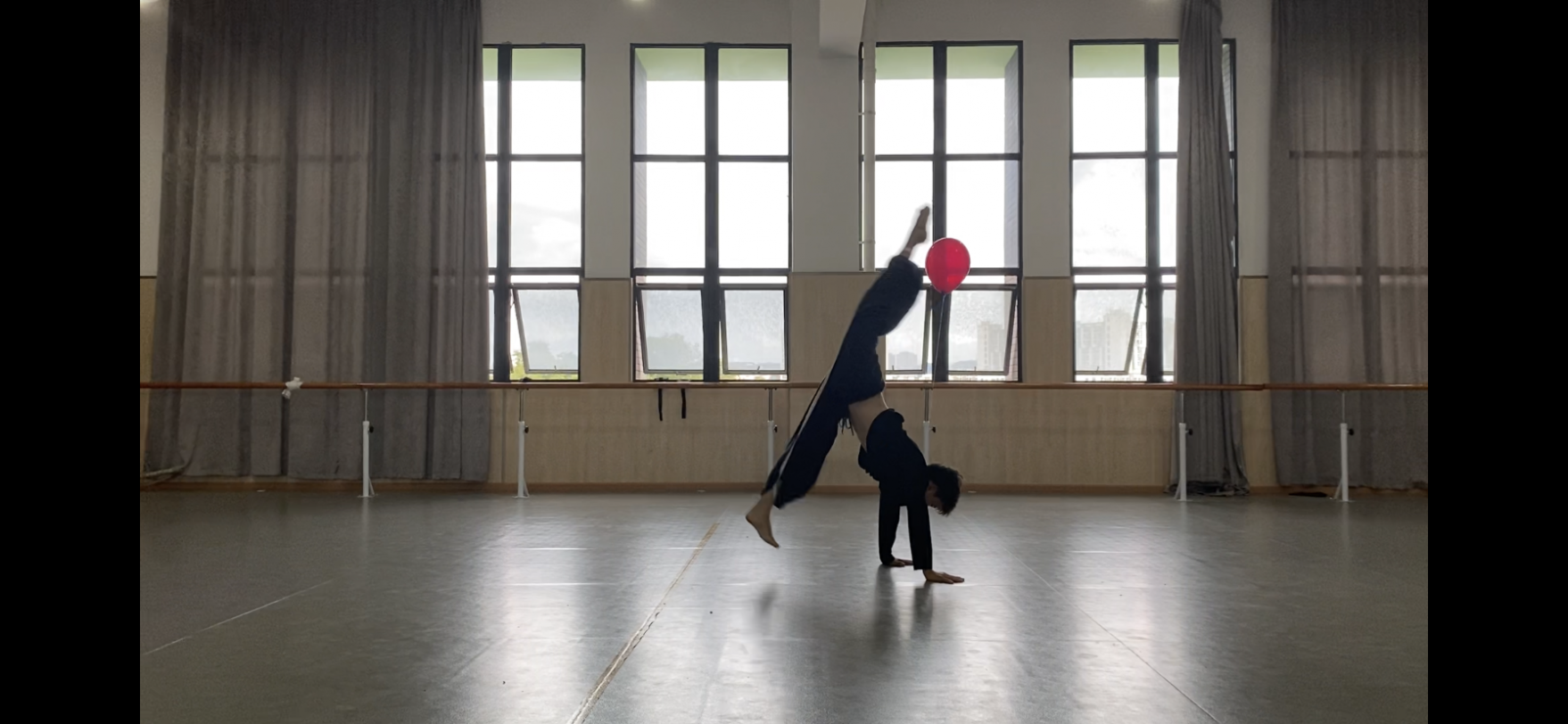 INTRODUCTION
Thematic ideas; In the real society is to keep hot up the "red balloon" or by the majority of social pressure erosion assimilation "black balloon". At the foot of the rope bound their progress, I hope that after entering the society, I can keep the initial hot initial heart is not assimilated.
---
4. A Coincidence
Duration: 5 min
Choreography/Performance: XIANG Linxi, ZHANG Xin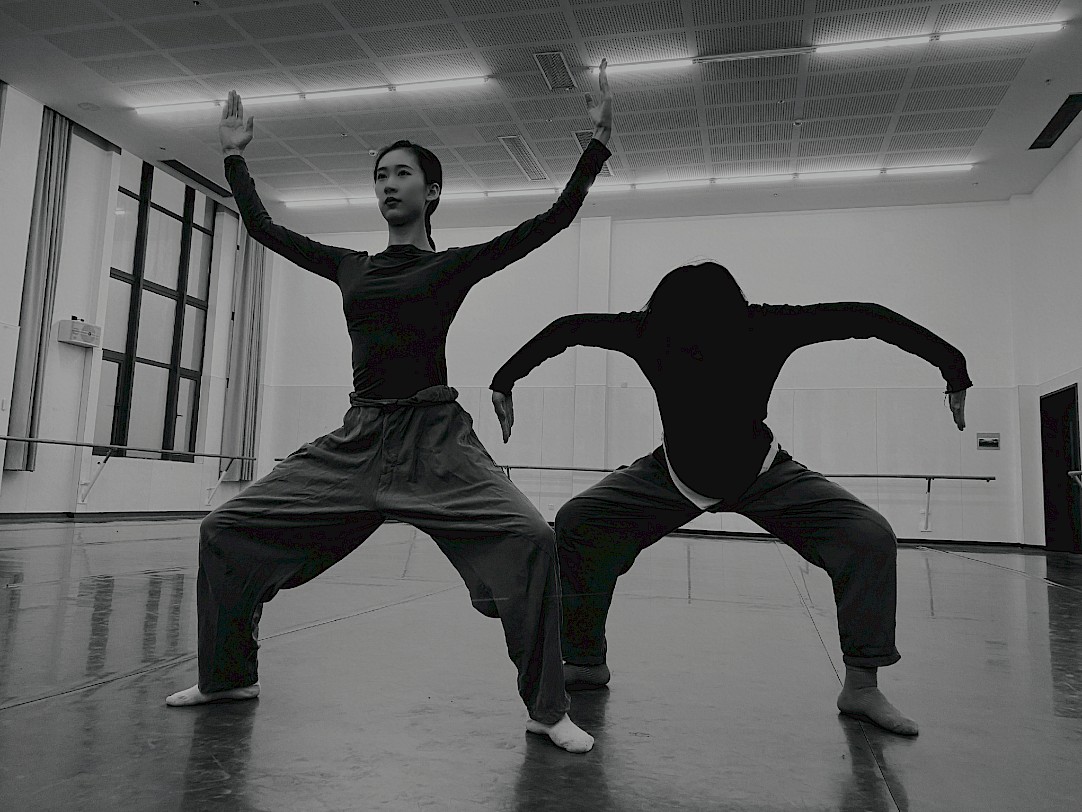 INTRODUCTION
Every day, with trivialities and similarities, is like repeated lonely coincidence. What's more coincidental is that people's sorrows and joys are not connected, but they stick to a similar environment and experience similar loneliness.
Worker Bow
The team members Zhang Xin and XiangLinXi are all postgraduate students from the Zhejiang Conservatory of Music. During the master years,they won the university first-class scholarship for many times,and participated in ubiversity-level project research for many times.works including the body Experiment, Jellfish and Coincidenc.
---
5. 4.4%
Duration: 6.16 min
Choreography: ZHANG Zuojia, YIN Yue
Performance: YIN Yue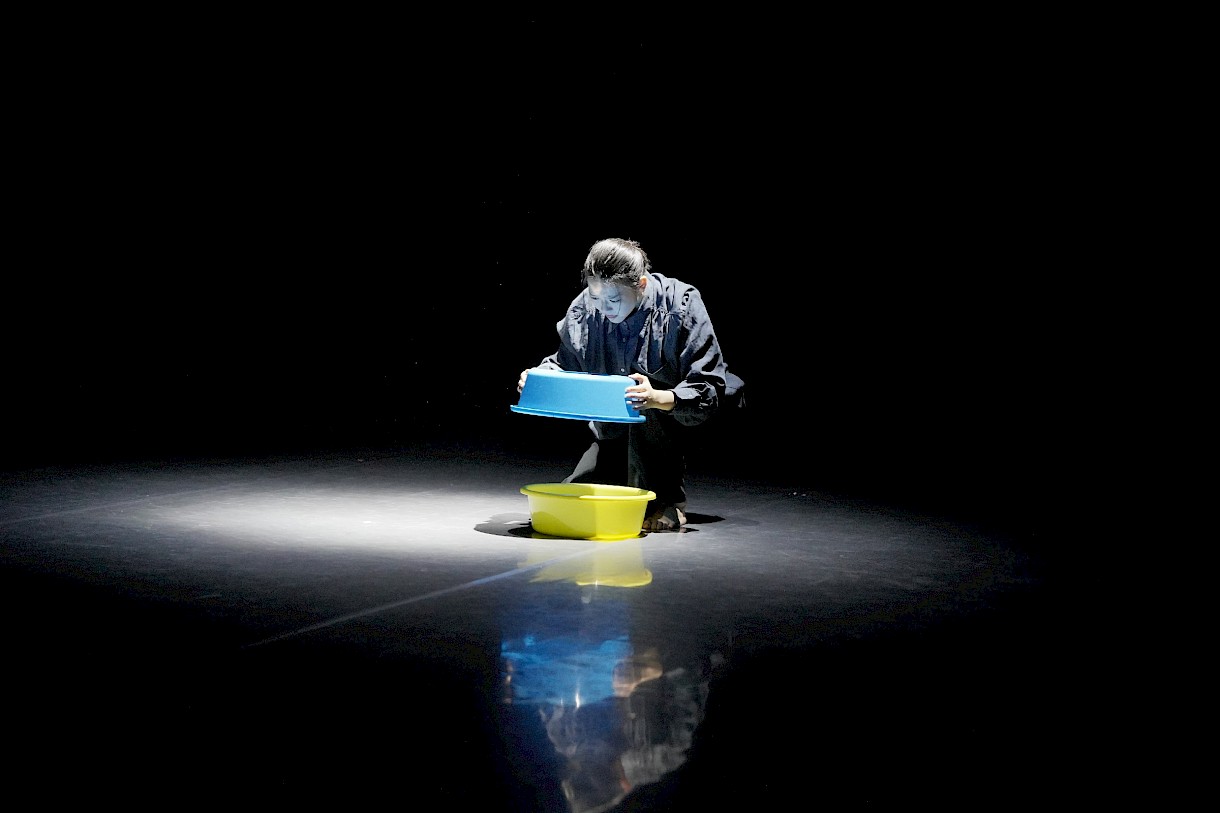 INTRODUCTION
" Now, am I the same as 95.6%? "
---
6. Running in This Ocean
Duration: 6.02 min
Choreography: SUN Haiyi
Performance: XI Peiying, CHEN Zanyu, LIU Zhe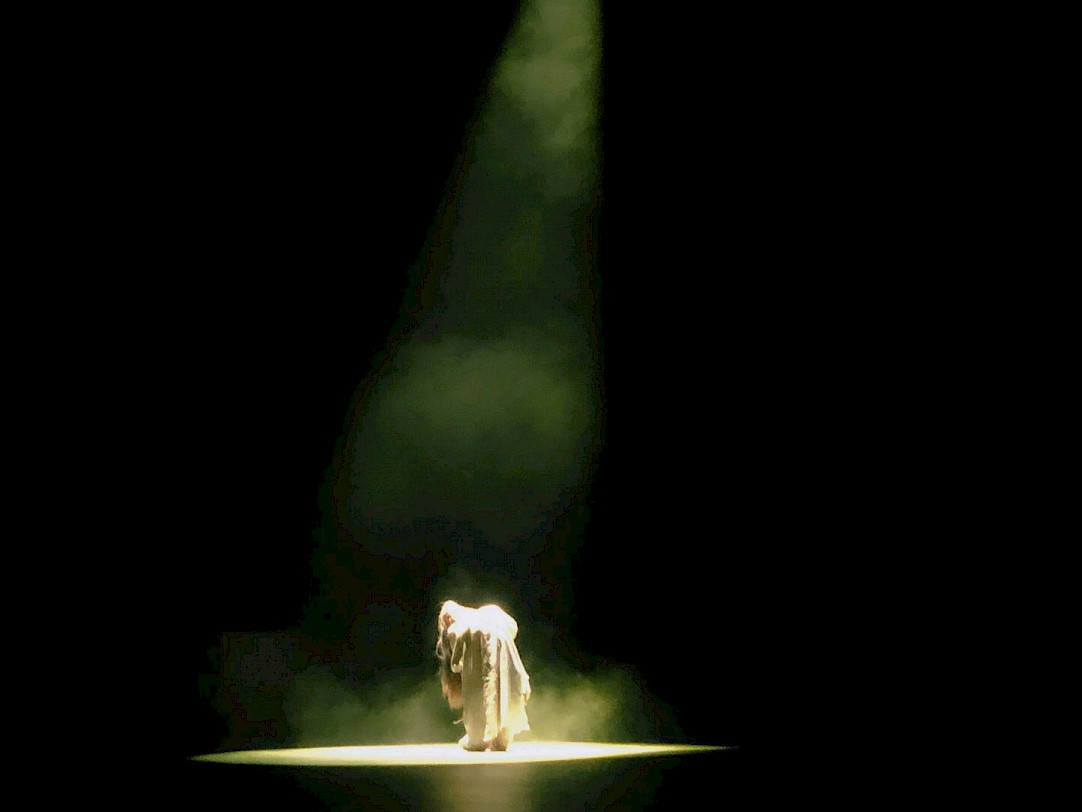 INTRODUCTION
Disperse and gather,Back and forth,over and over
Be an adult,a child,or a clown to running in this ocean recklessly
---
7. Goldfish
Duration: 5 min
Choreography/Performance: CHEN Yaoyao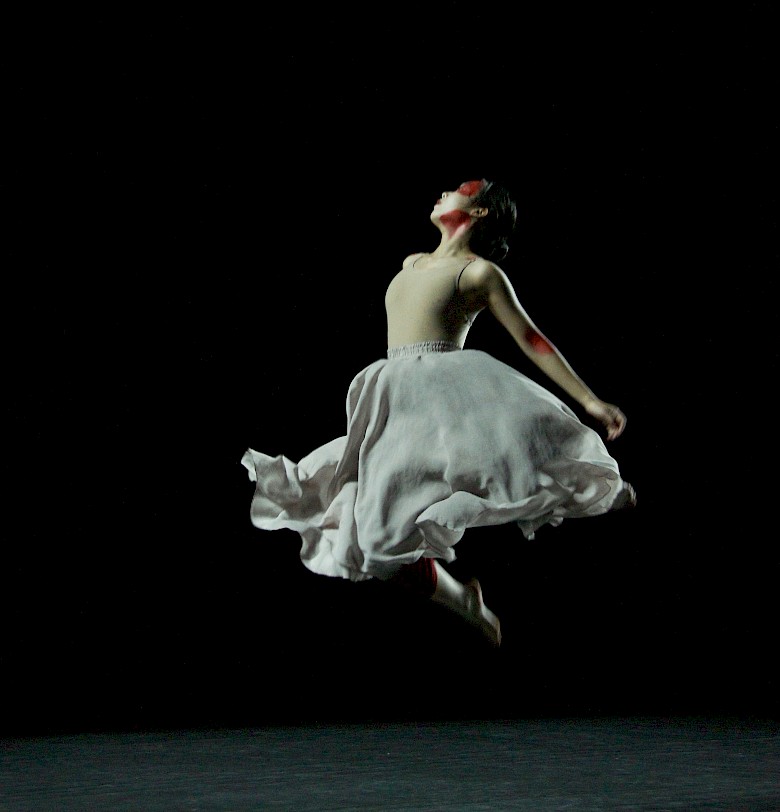 INTRODUCTION
Diving fish from winding stream…No one noticed.
---
8. Stranger
Duration: 8 min
Choreography/Performance: ZHOU Guidong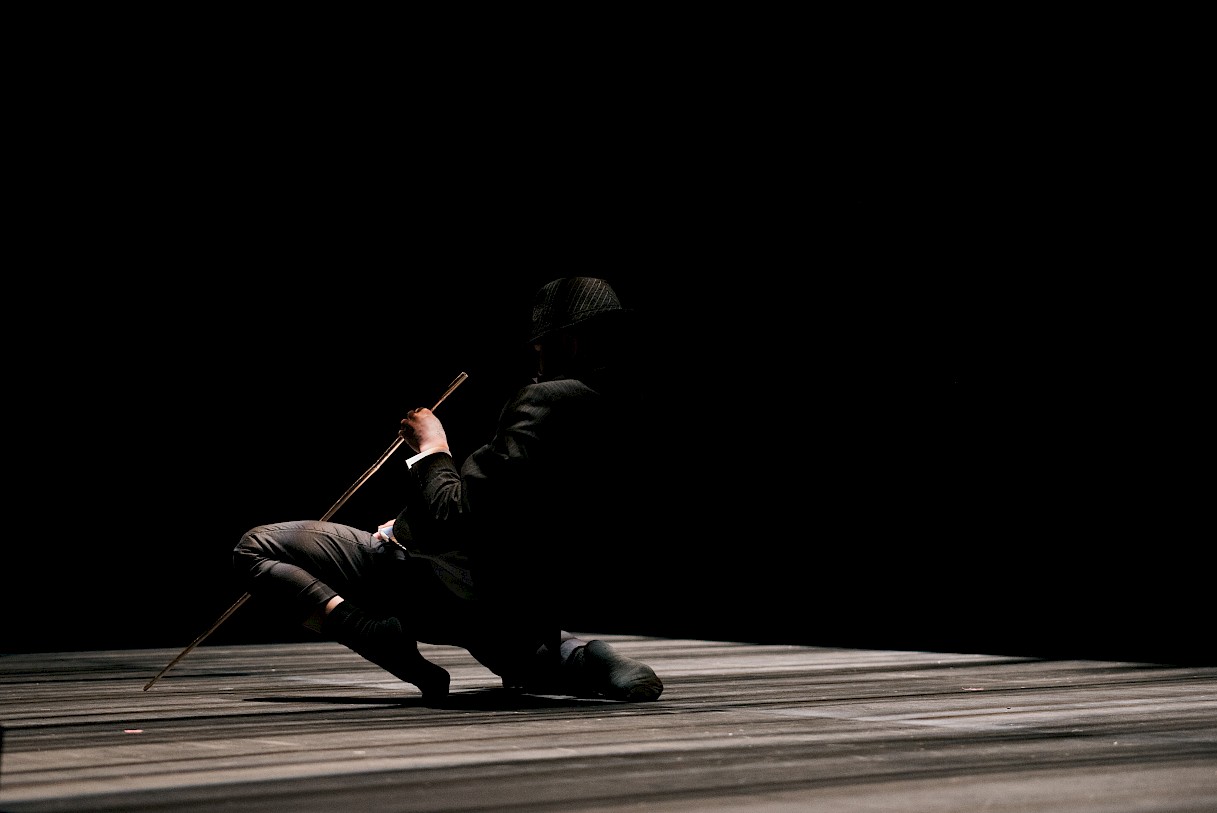 INTRODUCTION
This work is created to explore the survival and self-transcendence from a stranger to a new place. How to get familiar with what and who surround you? How to get back and forth from one place to another?Where do you come from? And what is the next place you are going to?
---
9. An ode to the body
Duration: 9.19 min
Choreography: ZHAO Xiaogang
Performance: SHENG Xubin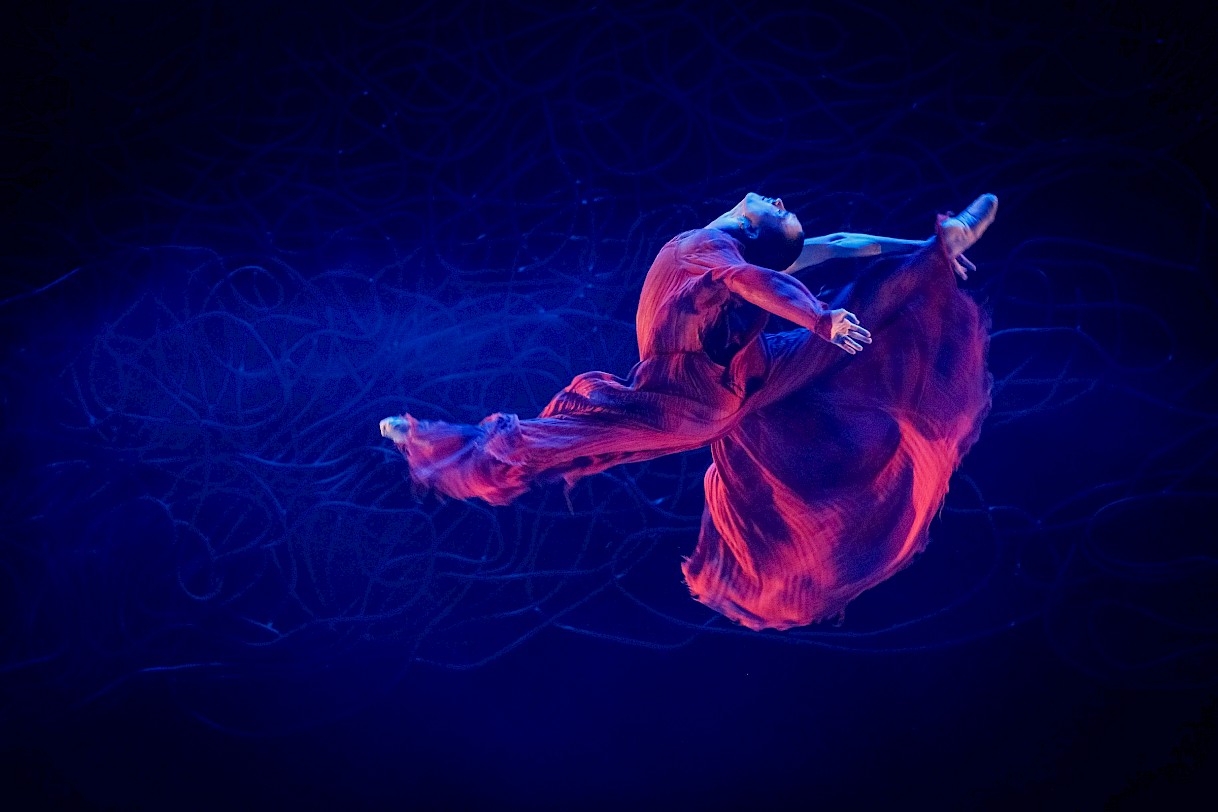 INTRODUCTION
This choreography is a journey of mind while stumbling through a difficult time. It shows a persistent exploration within the dancer's heart and a constant examination at inner self.Through body language the dancer speaks to the inward world, seeking for insight and serenity in the deep soul, as well as finding perseverance and harmony of self will.
---
10. Xilin River
Duration: 8 min
Choreography: SHA Rina
Performance: YAN Zi, SHA Rina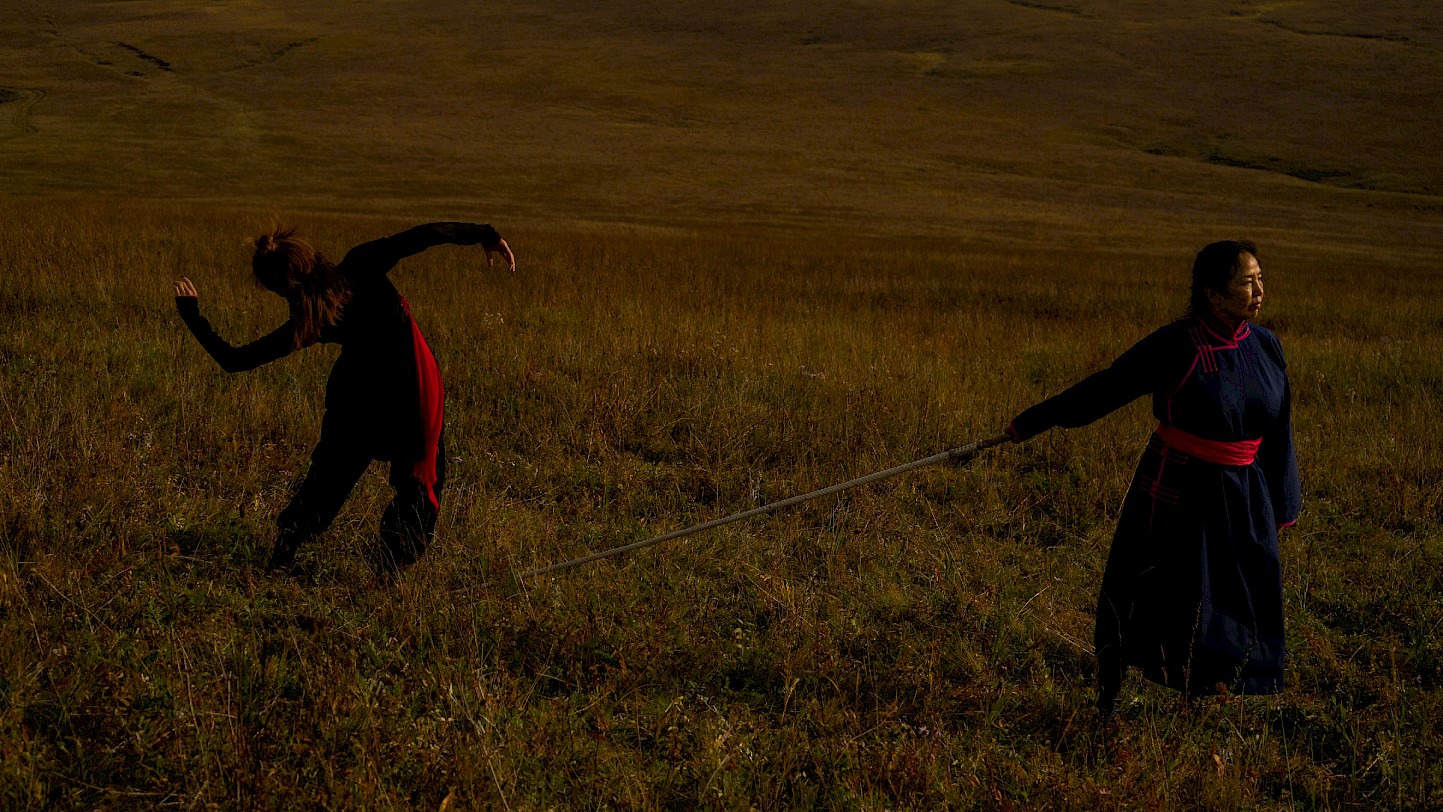 INTRODUCTION
Xilin River is a river in my mother's hometown. When my mother was young, she liked playing by the river the most. She could catch butterflies all day long. Later, my mother married to the city where I was born, where there is no grassland and no river. After my grandfather passed away, I once accompanied my mother back home to see the dried up river. My mother had a riding whip, which was made for her by my grandfather. I haven't seen this horse whip, but since I was born, I have felt it all the time. It is my mother's love for me, my hatred for her, the iron chain that binds my heritage of national traditional culture, and the weapon I hold in my hand that I want to break free but reluctant to give up.
KIYAN Dance Theater
The KIYAN Dance Theater was founded in 2019 by Sharia, a young teacher of the Inner Mongolia arts university. The intention of the theater is to find a new way to interpret contemporary Mongolian national culture and to promote the development of local and contemporary dance art.
---
11. Monster
Duration: ​​​​​​​5.30 min
Choreography: XU Weisheng
Performance: ZHANG Yunan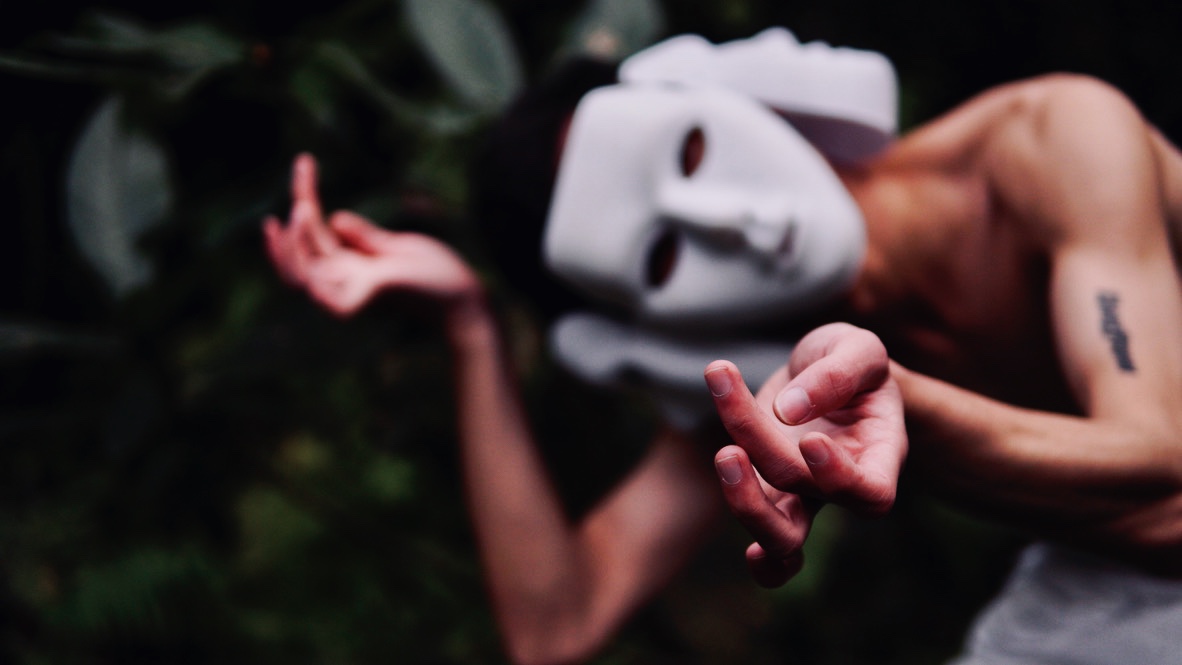 INTRODUCTION
Starting from the implication of "evil spirits and monsters", the work explores the amplification of human nature's good and evil after removing the "expression" and leaving only the human body's trunk. It has nothing to do with gender, but only the existence of human nature is both God and evil, good and evil, light and dark.
---
12. Belikov and his head arms & legs
Duration: 14.50 min
Choreography: ZHANG Mie
Performance: ZHANG Mie, DONG Yao, LIN Kangmei, YANG Xianjie, WEI Fengjie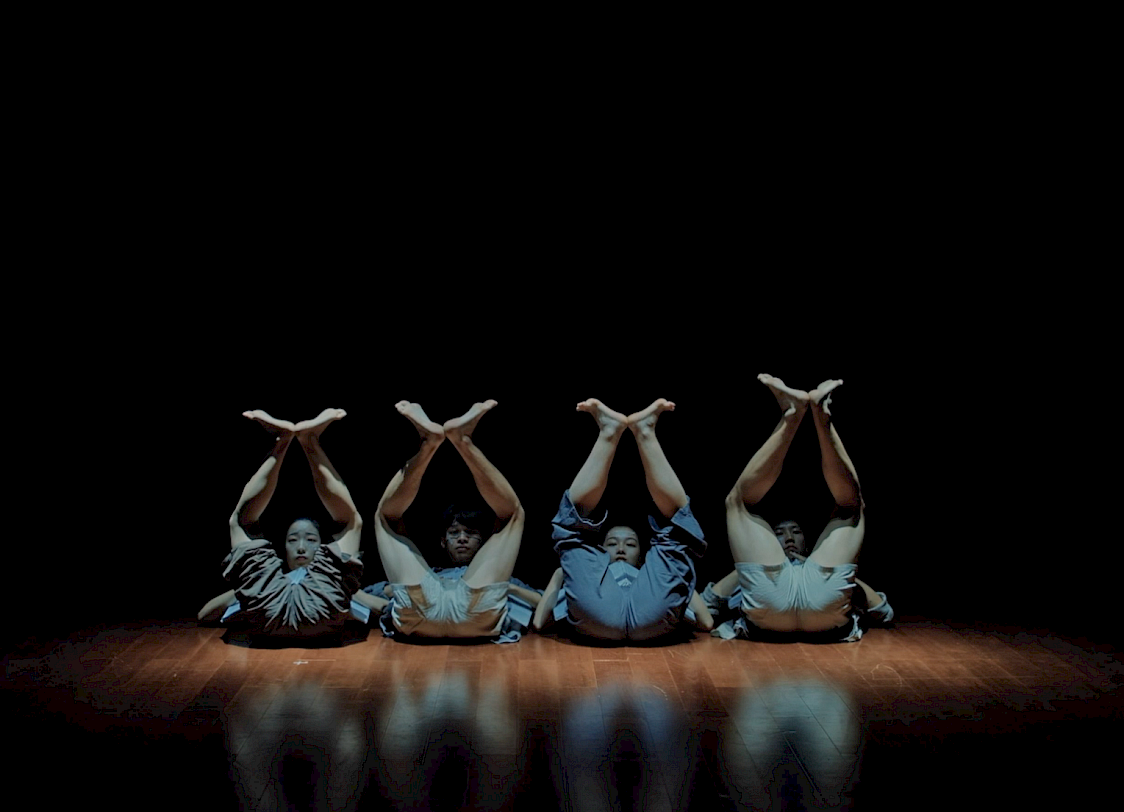 INTRODUCTION
"Bellikov died a month later... He lay in his coffin with a mild, pleasant, even comfortable expression. In such a life, although there is no explicit ban on anything, it's still not fully open. Yes, we have buried Belikov, but we don't know how many other people just like him there are in this world, or how many there will be!" -- Chekhov (Russia), "The Men in the Case"
S's Dance Theater