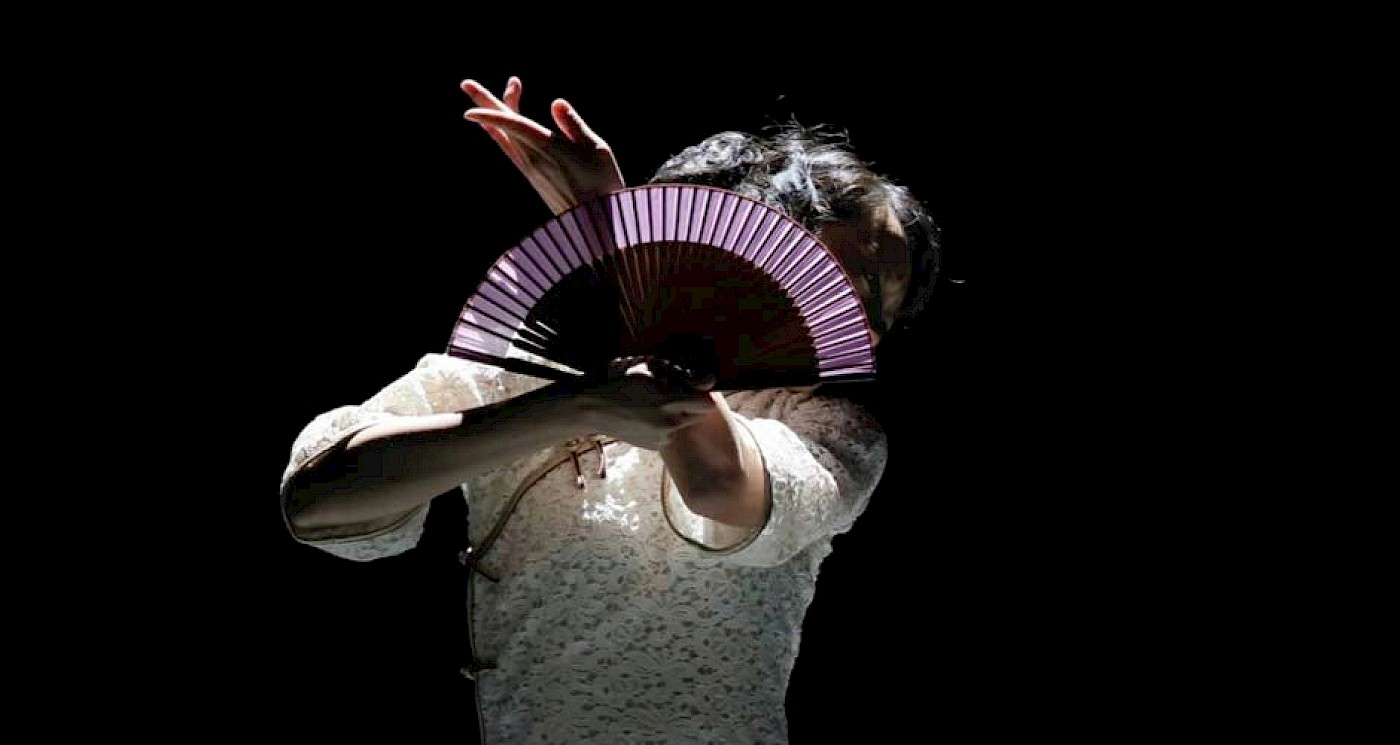 Company:Jiangsu Performing Arts Group
Director:Shu Wing Tang
Choreography:XING Liang、Cheuk Yin Mui
Costume:Tan Jiayi
Lighting:Chen Zhuohua
Sound:Xia Enbei
Dancers:Wang Jiani、Zou Yuwen、Hu Xingdong、Xu Tao、Gao Chengcheng、Li Jiaxian
【About the program】
A crossover between theatre and dance
Thunderstorm can be said to be the most famous play in Chinese theatre. The story is widely known and has enjoyed enduring popularity in the history of Chinese theatre. Its plot is well- knit, its subject matter daring ("controversial" at the time), and its characters vivid and three- dimensional. When the gifted Cao Yu skilfully grafted the Western form of tragedy onto Chinese soil, he had ushered in a signi cant new era for the Chinese literary scene in the 1930's.
Creativity is not about definitions , but what springs directly from the heart, expressed through the sensibilities in techniques that are at the same time free and rigorous. This time round, we have labelled this presentation as an experimental dance drama, where we hope to explore a dance vocabulary wherein the abstract nature of Chinese dance and that of the language of the physical are preserved while maintaining a narrative component to convey the spirit of the script.
【 About the Choreography】
Shu Wing Tang
He is the current Artistic Director of Tang Shu-wing Theatre Studio (formerly known as No Man's Land which was founded in 1996). He taught in the School of Drama of the Hong Kong Academy for Performing Arts from 2004 to 2011 and served as Dean of School of Drama from 2009 to 2011.
For him, theatre is a way to experience life through self-discovery. He has been pursuing physical theatre through a minimalist aesthetics approach. His unique style has dubbed him "Alchemist of Minimalist Theatre". He is also described by Parole magazine of l'Alliance Française as "one of the most talented theatre directors of Hong Kong".
XING Liang
Born in Beijing, XING Liang graduated from Beijing Dance Academy in 1991 and became a dancer of Guangdong. Experimental Modern Dance Company in 1993 and Hong Kong's City Contemporary Dance Company in 1998. XING has won the Gold Prize in Modern Dance section of the 6th Paris International Dance Competition, National 10 Best Dancer, Guangdong Province's Star of Beyond the Century, Hong Kong Dance Award and received the Award for Outstanding Young Artist (Dance) and the Award for Best Artist (Dance) from the Hong Kong Arts Development Council.
MUI Cheuk-yin
Director of Dance Committee, Hong Kong Arts Development Council. MUI won the Hong Kong Young Choreographer Competition and received a scholarship to study modern dance in New York in 1985.
Upon returning to Hong Kong, she created works Awakenings in a Dream, Cursive Script and the Diary Series. MUI became an independent choreographer /dancer /teacher in the 90s. Internationally renowned solo artist, she has been invited to many international arts festivals.
【About the Company】
Jiangsu Performing Arts Group Corp. Ltd. (JSPAG) is one of the largest comprehensive performing arts groups of China. The Opera and Dance Theatre of it has created and accumulated a classical repertoire for stage performance.